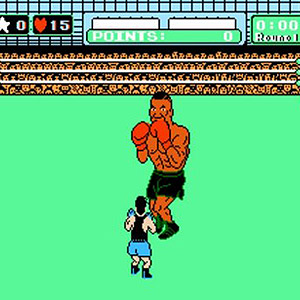 We have had a request to revisit
Sport or Skill?
with an eye toward deciding the most physically demanding Sport. This request comes courtesy of Jay who, at last check (probably 20 years ago), was settling in to life as a Canadian. But before he opted for a life of ice and G8 summits we had a lively childhood in Mariemont. (Update: he lives in Buffalo now...maybe it wasn't Canada...oh well.) I have a few great memories involving Jay, which I'll enumerate here:
1. HBO. I had never heard of HBO before – we certainly didn't have this thing in our house. But one evening we were herded out of the living room – I recall something like sliding doors between the living room and where we were – as his parents settled in to watch…I want to say it was Flashdance. I remember trying to peek through the doors to get a glimpse of whatever untold forbidden things had to be on display in the other room. I still haven't seen Flashdance, and I don't think I'm missing much.
This brings to mind another scenario involving Brian and Rex watching Purple Rain with Mrs. Hawk in the room. She would throw a towel over the TV during the racy parts. Oh, to be young again.
2. Commodore 64. We had a Commodore VIC-20. I remember playing games that you loaded with a
cassette player
. In fact, you had to pop the tape out and put in another every so often. But Jay had a Commodore 64, with a
color monitor
, and I remember playing Monopoly on the thing. Monopoly? On a computer? God has surely smiled upon us.
3. I remember thinking Jay's mom was going to beat the tar out of Jeremy Drake one day (she didn't.) I don't remember what he did, but
man
was she mad.
4. Jay came back to visit when we were in high school and introduced me to this new rap group. Two chicks. Believe me when I tell you I didn't think they were saying, "Push It."
Anyway, back to our topic. For our discussion of the most physically demanding Sport we're going to use a
list from ESPN
which, in some stroke of serendipity, seems to have some of the same ideas as our original Sport or Skill? post (Whitey pointed this ESPN thing out to me
afterwards
, of course. And I'll take alliteration for 500, Alex.) I'd like to say great minds think alike, but I'm not willing to give them that praise.
Below is the top 15 - again their entire list is
HERE
. They asked a panel of experts to rank various "sports" in numerous categories and this was the result.
I'm very impressed "Steer Wrestling" made the list. I can guarantee you that, had we made our own list, we would have forgotten all about rodeo events. We're here to give you the most physically demanding Sport, not the most physically demanding activity you can perform with barnyard animals.
Along with rodeo, we can eliminate skiing and gymnastics. Not Sports. ESPN's list has 60 Sport/Skills, and here is our top 10 for Most Physically Demanding Sport:
1. Boxing/MMA/Wrestling/Martial Arts. Instead of listing these items separately we're going to lump them all together. All are Sports, and all involve two people trying to
physically
dominate each other. Sure, there are mental aspects, but they ain't chess. I'm not going to give you a chance against Brock Lesnar because you can outthink him.
2. Rugby. Rugby can be summed up thusly: Take a boxing ring. Now get rid of the ropes, move it outside, expand the ring to about 500 feet, grow grass on it, give each guy 14 friends, throw an oblong ball out there, and blow a whistle. Have fun.
3. Hockey.
4. Football. Unless you're the kicker. Some would argue that football should beat hockey. We say you're wrong.
5. Soccer. Run, run, run, run and run some more.
6. Water Polo. You try treading water for eight minutes. Now, here's a ball. Oh, and did I mention that guy over there is going to try and drown you…
7. Lacrosse. This is debatable - lacrosse might well deserve to be higher on this list.
8. Swimming. I know, I know, it's timed, which should technically eliminate swimming from consideration. But they also have relays involving 'teams,' and, well, it's tough. Of course, this opens the door for a whole host of Track & Field events…
9. Tennis. After watching the Isner/Mahut marathon, we're putting tennis here. That said, some tennis matches, especially for women, seem to involve less work and last as long as, say, washing the dog.
10. Basketball. Suck it NBA.
11. Rowing/Crew. Again, timed. And in boats. And again, I don't care.
That's it.